WearOS FAQ
Download/installation issues
I purchased a watchface, but it does not come up on my watch. What to do?
With the release of
One UI Watch version 4.5
, there are new steps for installing
Galaxy Watch4
and
Galaxy Watch5
watch faces that are different from the previous method used in the old One UI version.
New
and
previously purchased
watch faces from Google Play Store
will not automatically become the active watch face
on your watch. In some cases, you must first download watch faces to your Play Store account before transferring them to your watch.
The steps below explain how to install watch faces using your watch, phone, or computer browser. Your devices should be logged into the
same Google account
and on the
same WiFi
to ensure they are correctly connected.
New Watch Faces
Previously Purchased Watch Faces
It downloaded only on my phone. How to download to my watch?
From the Play Store, in the watchface details page, you can select the device where to download the watchface. Make sure you select your watch to install on it. See the image below: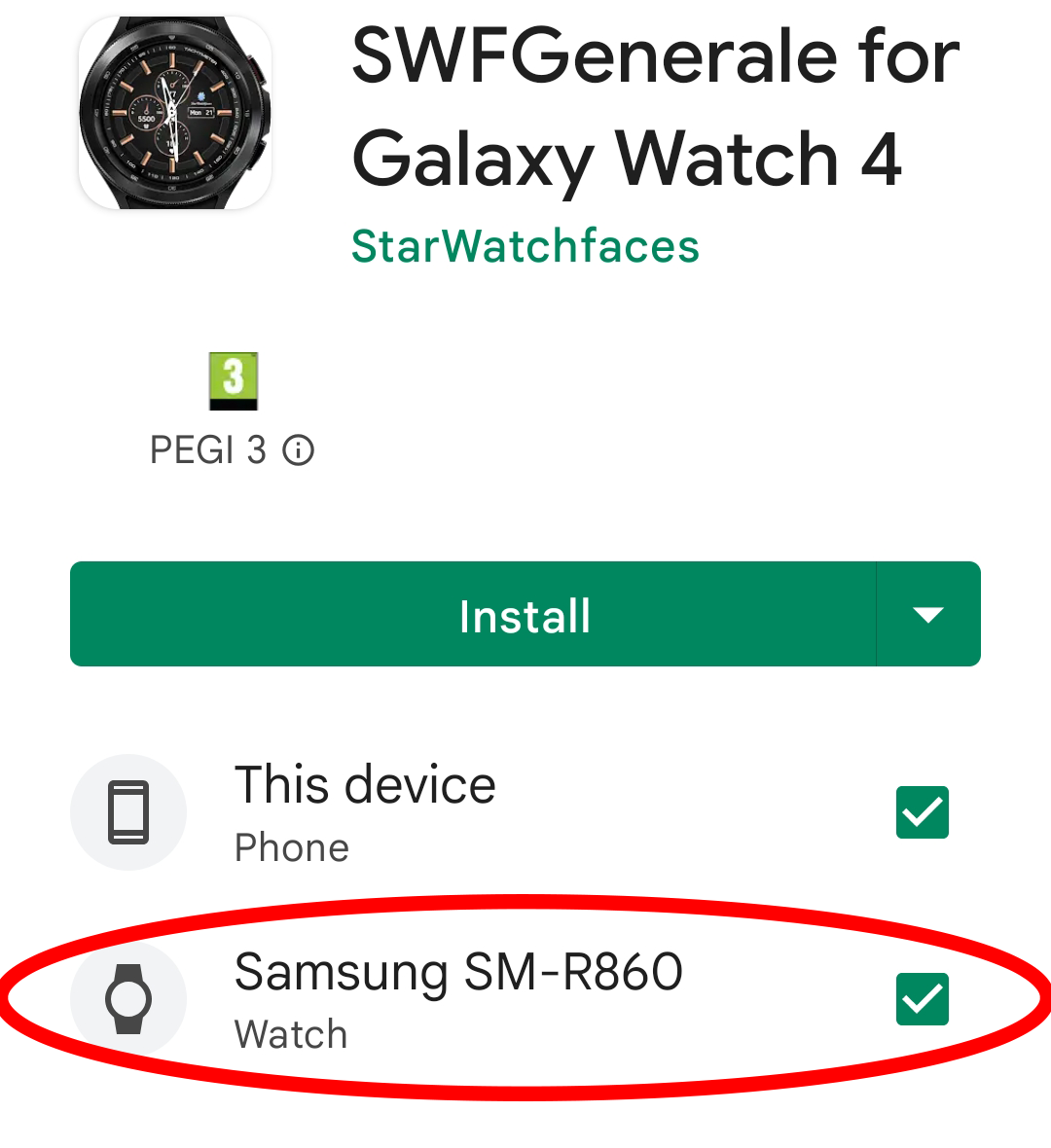 Do I need to install the phone app too?
There is no need to download the companion app on your phone. The watchface is designed to work standalone, without companion app. If you installed the companion app, you can uninstall it from your phone.
Purchase/refund issues
Weather issues
Settings issues
General issues