🌞 Our new Summer 2023 Collection is here! 🌞
Couple Duo for Her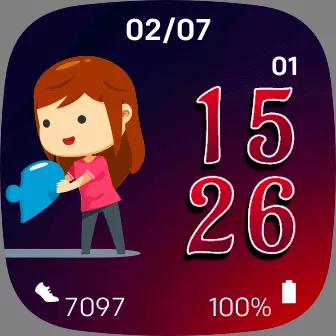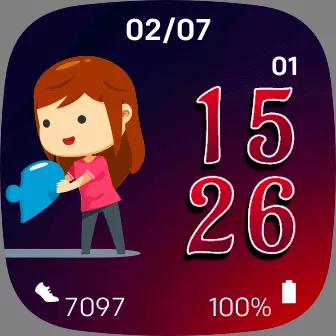 A new watchface concept for couples is now available for Fitbit smartwatches! A set of matching watchfaces for a modern couple!

Features:
💕 special designed 'for Her' background
💕 digital time 12/24H format with custom font, easy to read
💕 24 fonts for date and stats
💕 RGB color selector for date and stats
💕 multiple date formats
💕 date and settings in multiple languages
💕 2 stats zones that can display AZM, kcal, steps, distance (km or miles), battery, heart rate, resting heart rate, main goal and floors (except Versa Lite) - tap each stats to change them

Customize the clockface the way you want it from the clockface settings page inside Fitbit app!

This is a paid clockface. The price is 1.49$ (+ taxes) via kpay, after a 1h free trial. When the 6 digits code appears on your watch, visit https://kzl.io to enter the code and finish the purchase.

Enjoy!
Features:
custom font for time
12/24H Time format
RGB color selector for date and stats
24 fonts for date and stats
Multiple date formats
Settings page inside Fitbit app
Battery status
Heart rate
Number of steps
Burned calories
Floors
Active Zone Minutes
Main Goal
Resting heart rate