GoldMandala2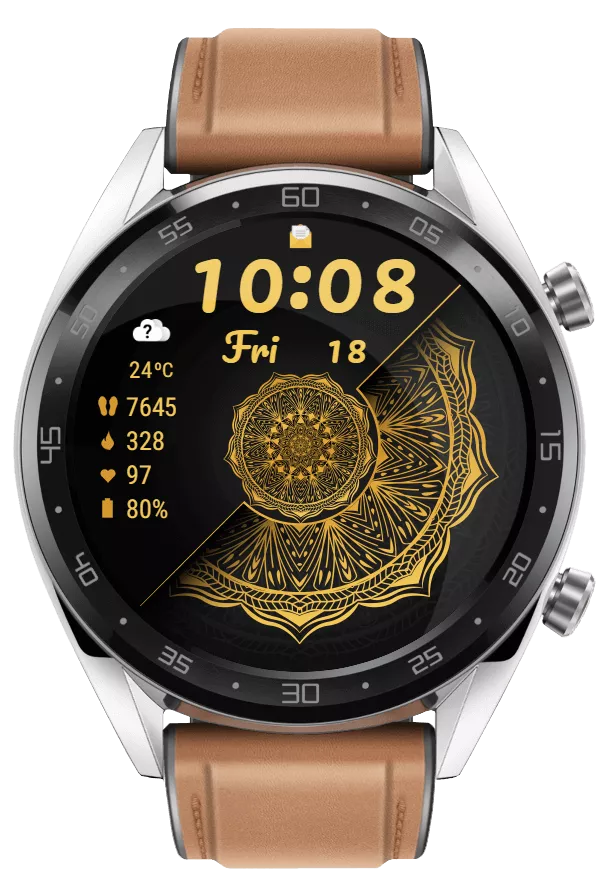 NEW
Price:
Tier 2 - 0.49$
Works on:
GT 46mm
GT2 46mm
GT 2e
GT 2 PRO
GT 42mm
GT2 42mm
GT 3
Download instructions
To download this watchface, search for GoldMandala2 in the Huawei Health app. Alternatively, you can search for starwatchfaces to see all our watchfaces.
If you have an Android device and you cannot see paid watchfaces, make sure your Huawei Health app is downloaded from an official source (Play Store or Huawei AppGallery) and that it is updated.
If you have an Apple device, you need to have the latest version of Huawei Health app installed in order to purchase watchfaces
Luxury design, time, date, battery info, weather, steps, calories, heart rate, message notification
Features:
Digital watchface
Date
Steps
Calories
Heart rate
Battery
Weather
Message notification