🎅 Our new Winter Collection is here! 🎅
SWFLauncher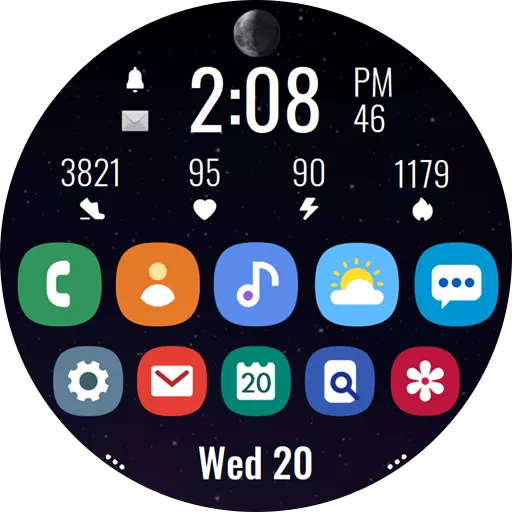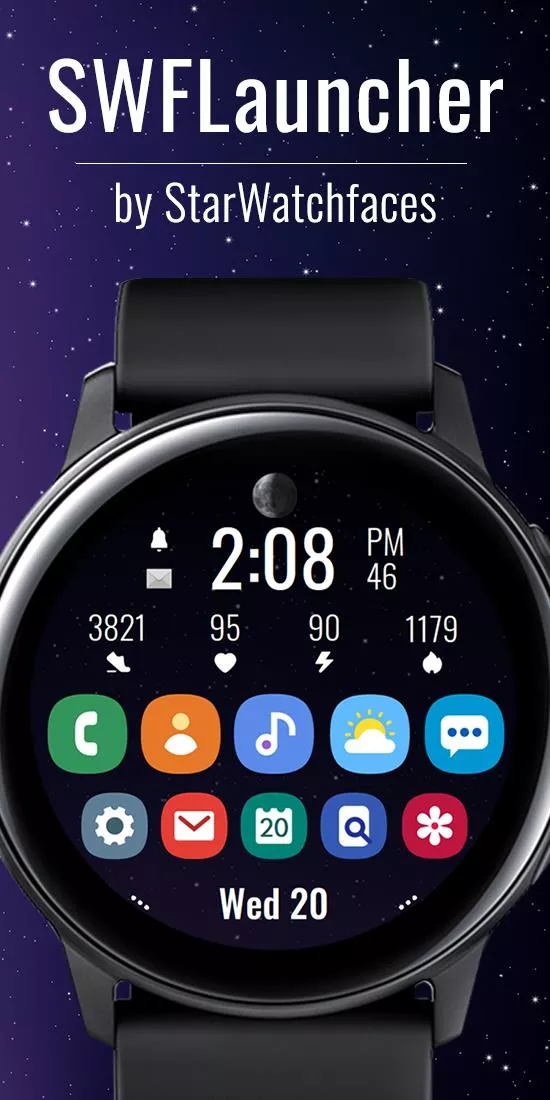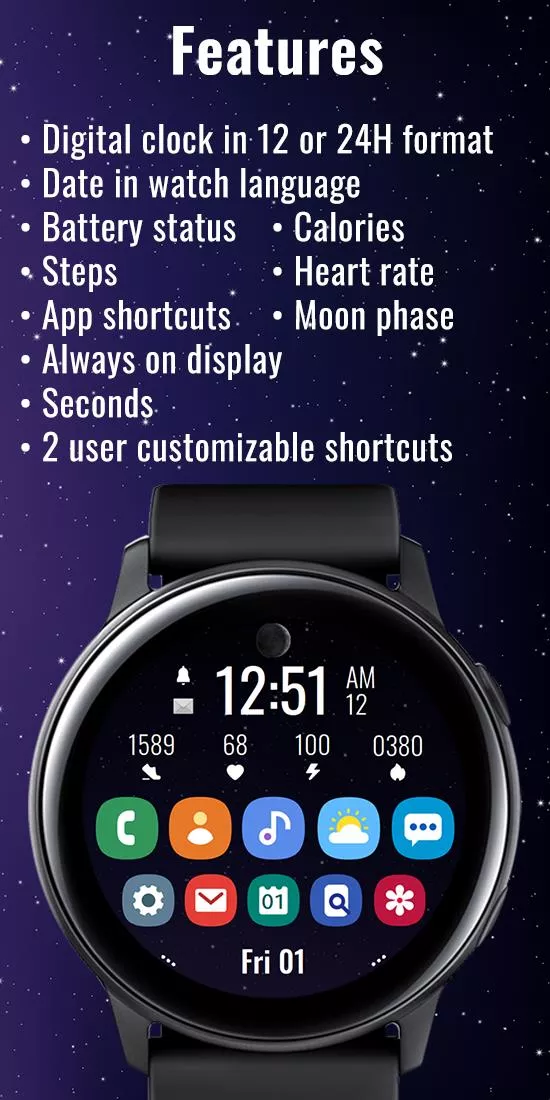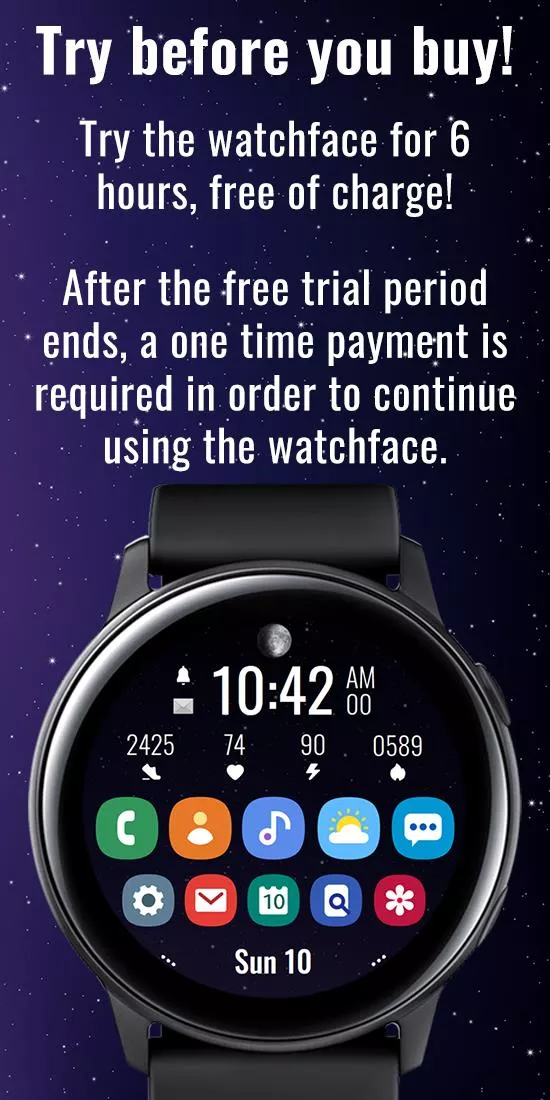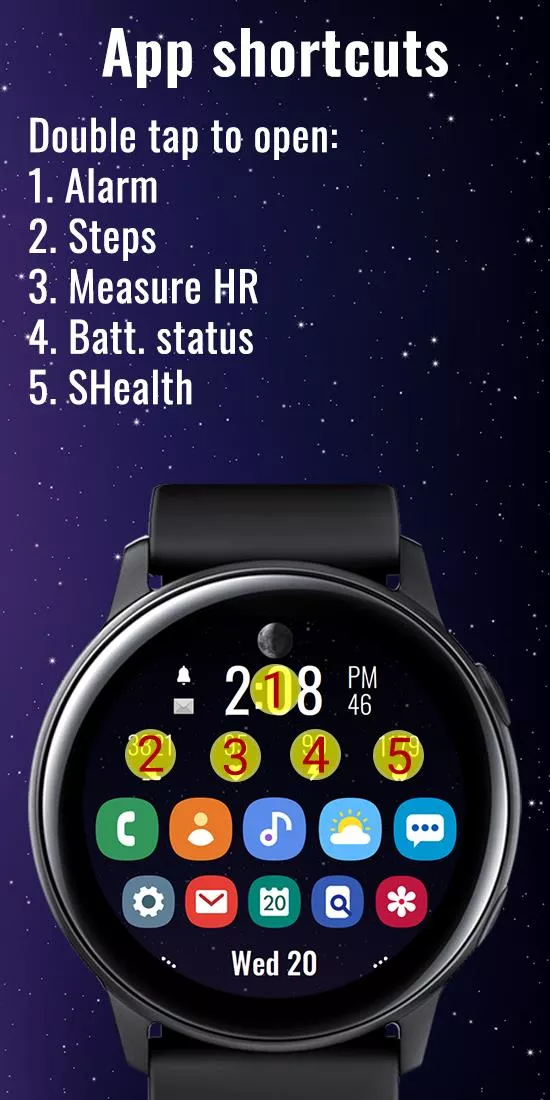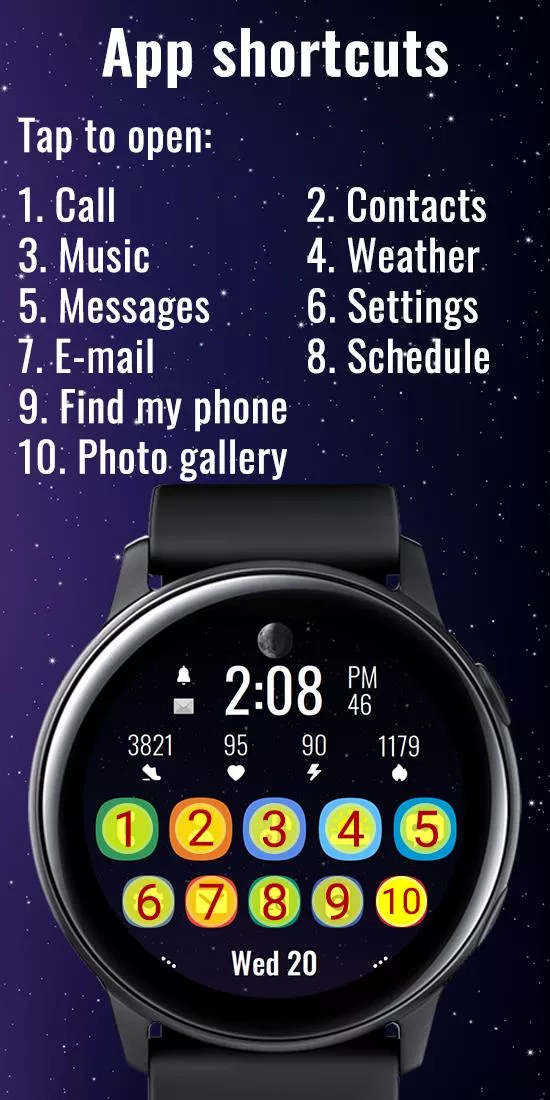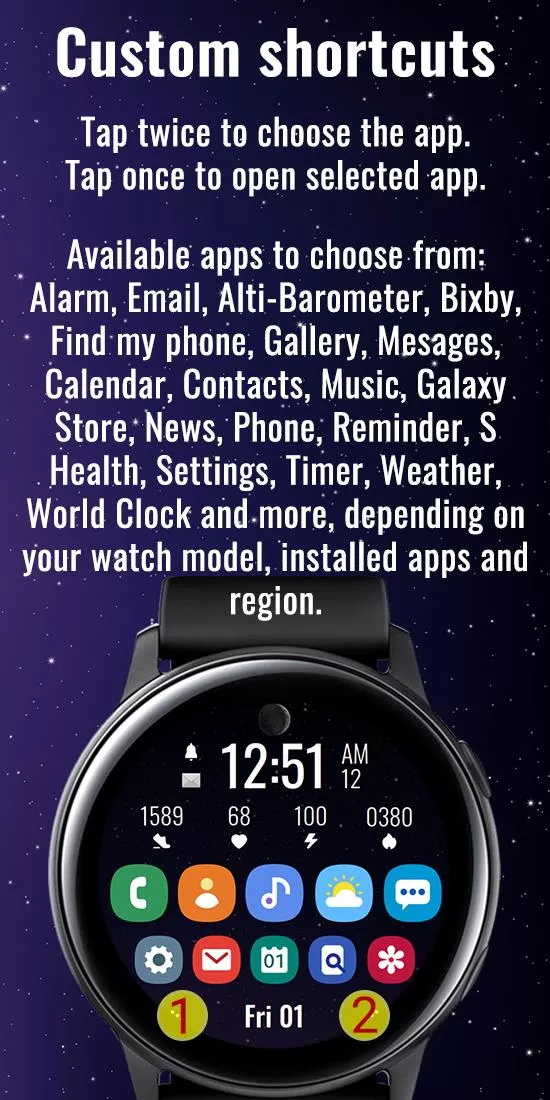 NEW
Price:
1.99 $
Works on:
Gear S3
Gear Sport
Galaxy Watch
Galaxy Watch Active
Galaxy Watch Active 2
Galaxy Watch 3
Download now

Try before you buy! Use the clockface for free for 6 HOURS, after that, a one time payment of 1.99$ is required in order to continue using the watchface!

Enjoy a premium watchface, with digital 12 or 24H clock, date in watch language and 10 shortcuts for your favorite apps.

Features:
- digital clock with 12/24H mode with seconds displayed
- date in watch language
- battery status
- number of steps
- calories
- heart rate
- moon phase
- 10 app shortcuts - press once to open your favorite apps
- 2 user customizable shortcuts
- custom AOD design
- premium support included - we respond in less than 12 hours (our average response time is less than 30 minutes) for each support request received for this watchface!

F.A.Q.
Q. How to purchase?
A. Install the watchface from the store. After the trial is over, a Buy button will appear on your watch screen. Press the button to open a purchase page on your phone. Follow the steps in order to finish the payment. After the payment is over, the watchface is activated.
Please keep in mind that you cannot purchase watchfaces if you're using an Apple device.
If you have a non Samsung Android phone, you will first need to install the Samsung Checkout app (from Galaxy Store or search on Google how to install it manually).
If you have a Samsung phone and you cannot purchase, check that you have the Samsung Checkout app installed. If not, install it from Galaxy Store.


Q. I paid for it, but after reinstalling, the Buy button appeared again.
A. If you already purchased the watchface and you reinstalled it, the Buy button will appear again. Just press it and it will sync with Samsung servers and restore your purchases. No additional payment is needed. You cannot purchase a watchface twice.

Q. Do you have versions without trial for this watchface?
A. In case we do versions that lack trial functions and are pay to download, we will specify in the description.

Enjoy!

This watchface will work on any Samsung smartwatch with Tizen 4 OS or newer.
Features:
digital time with seconds
date in watch language
battery status
steps
heart rate
calories
moon phase
app shortcuts
custom shortcuts
custom AOD