🌞 Our new Summer 2023 Collection is here! 🌞
Flora01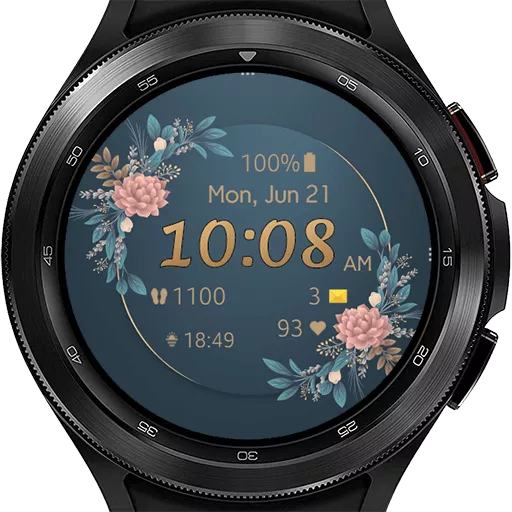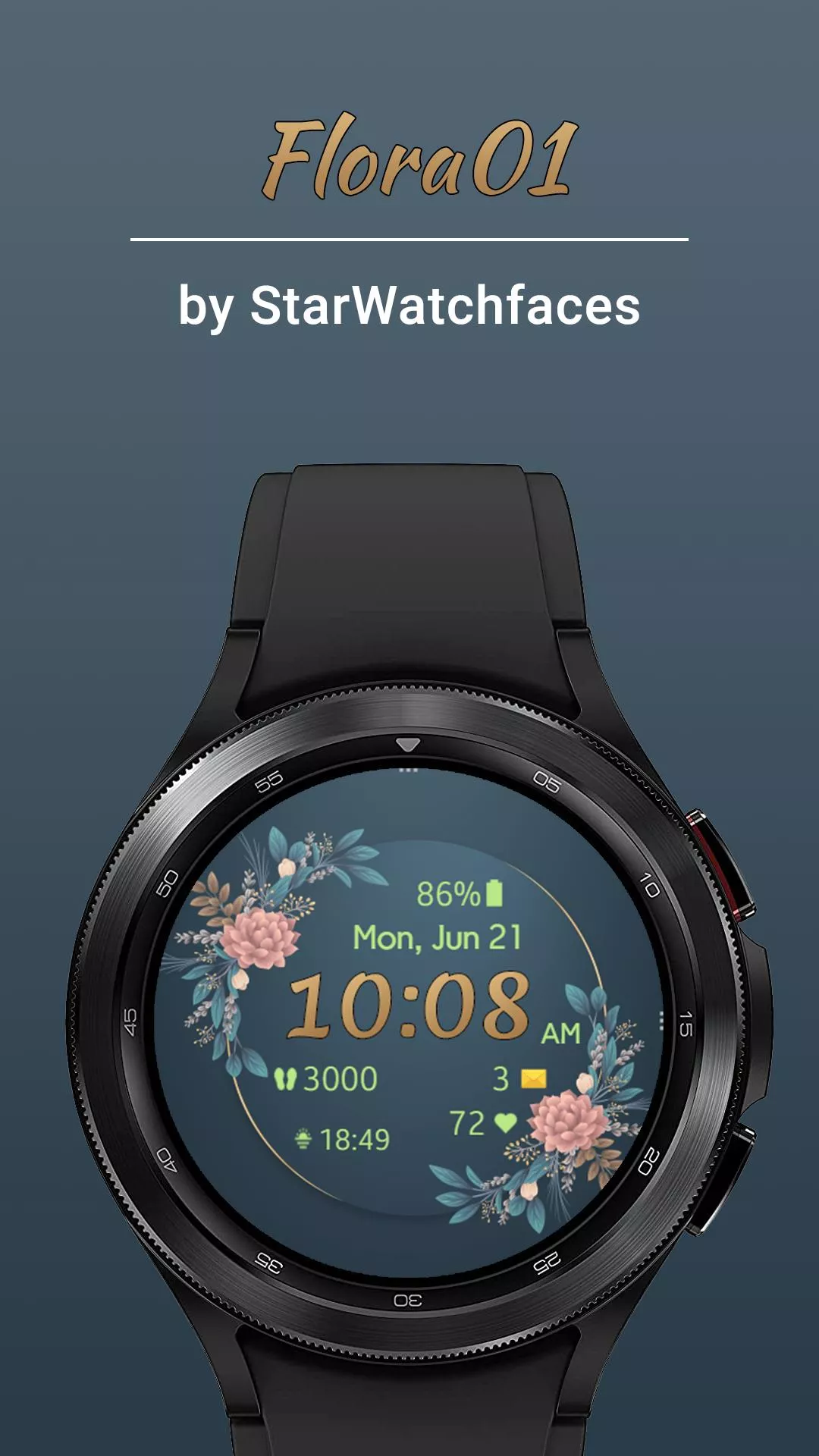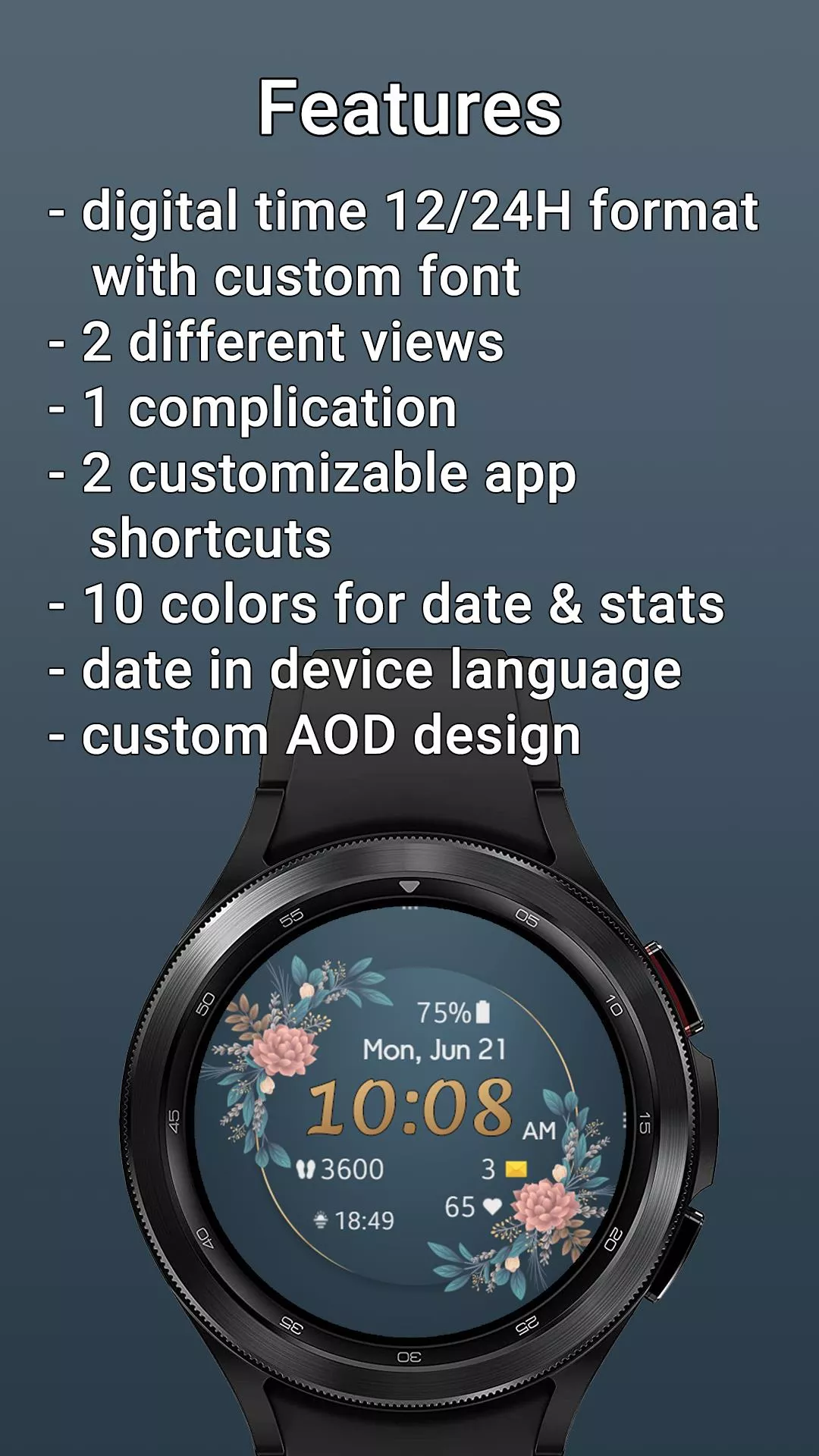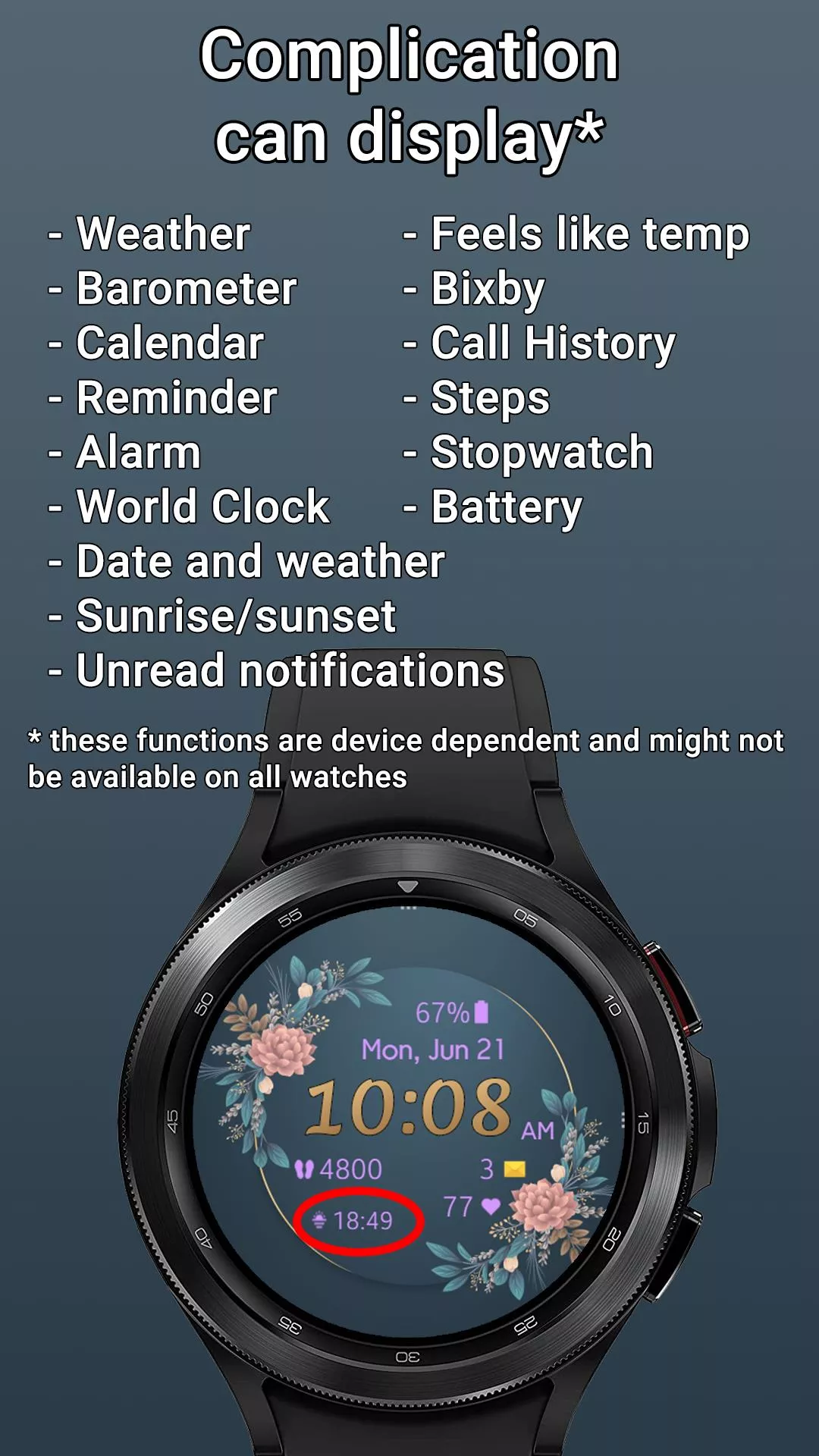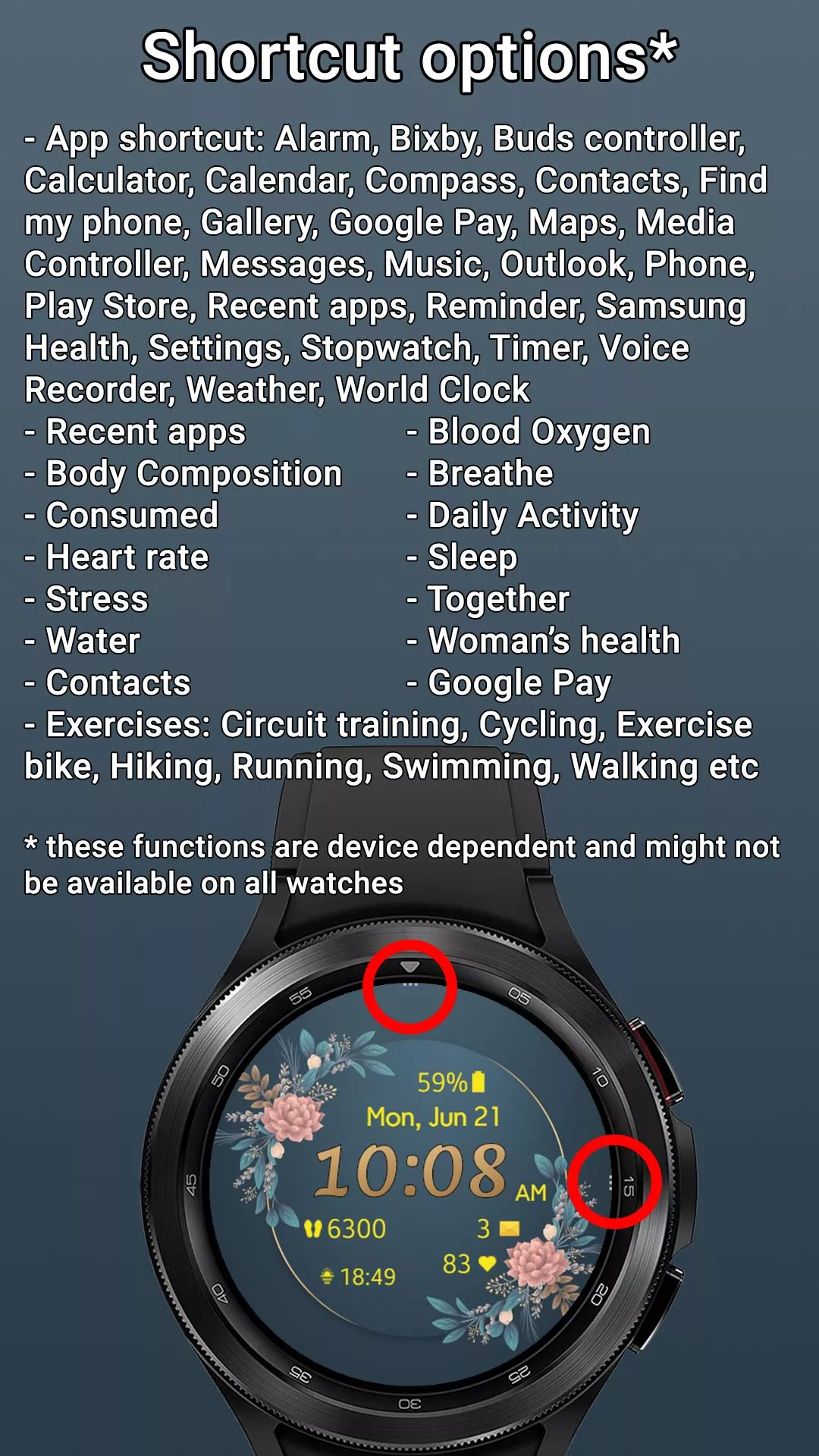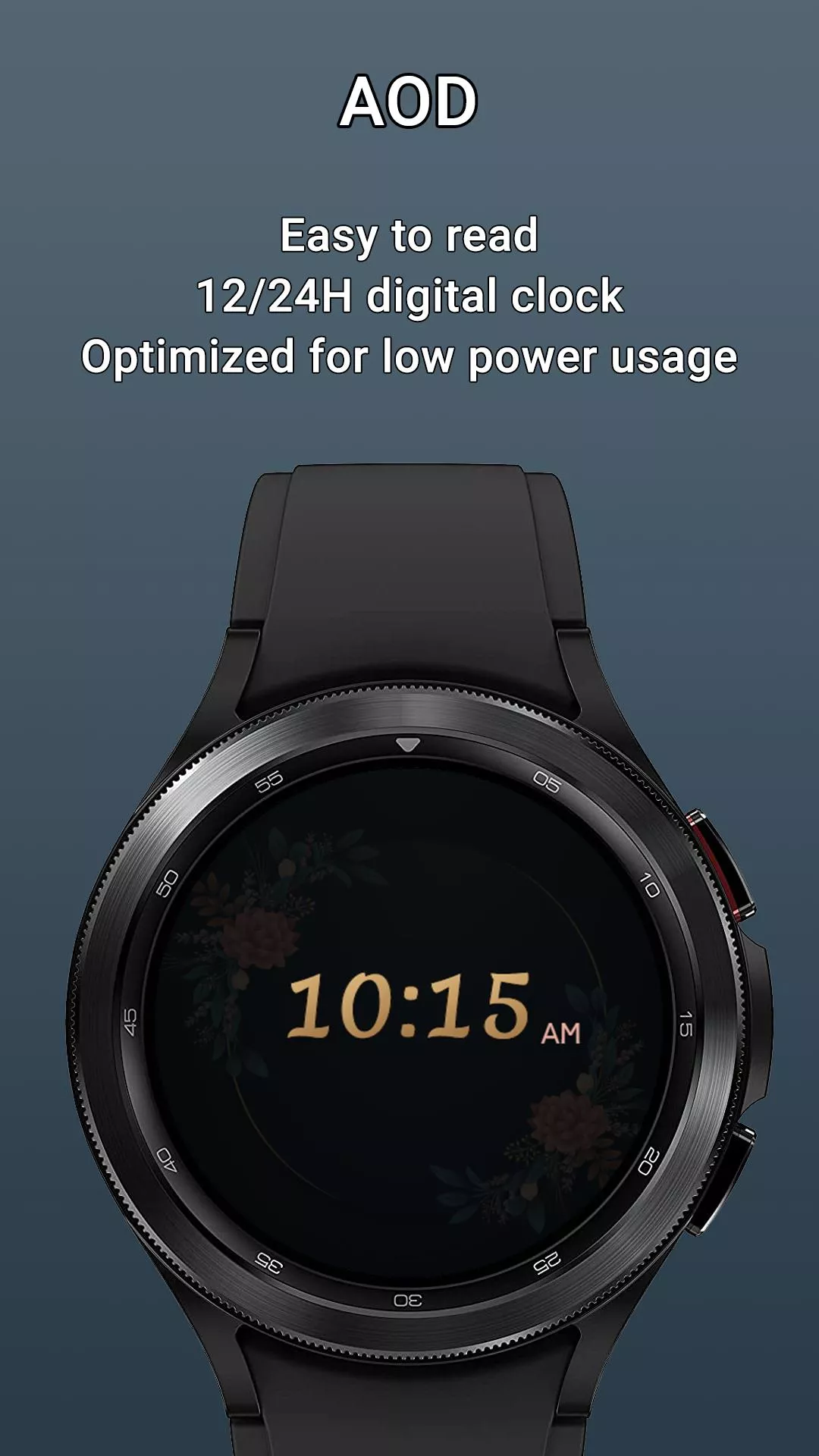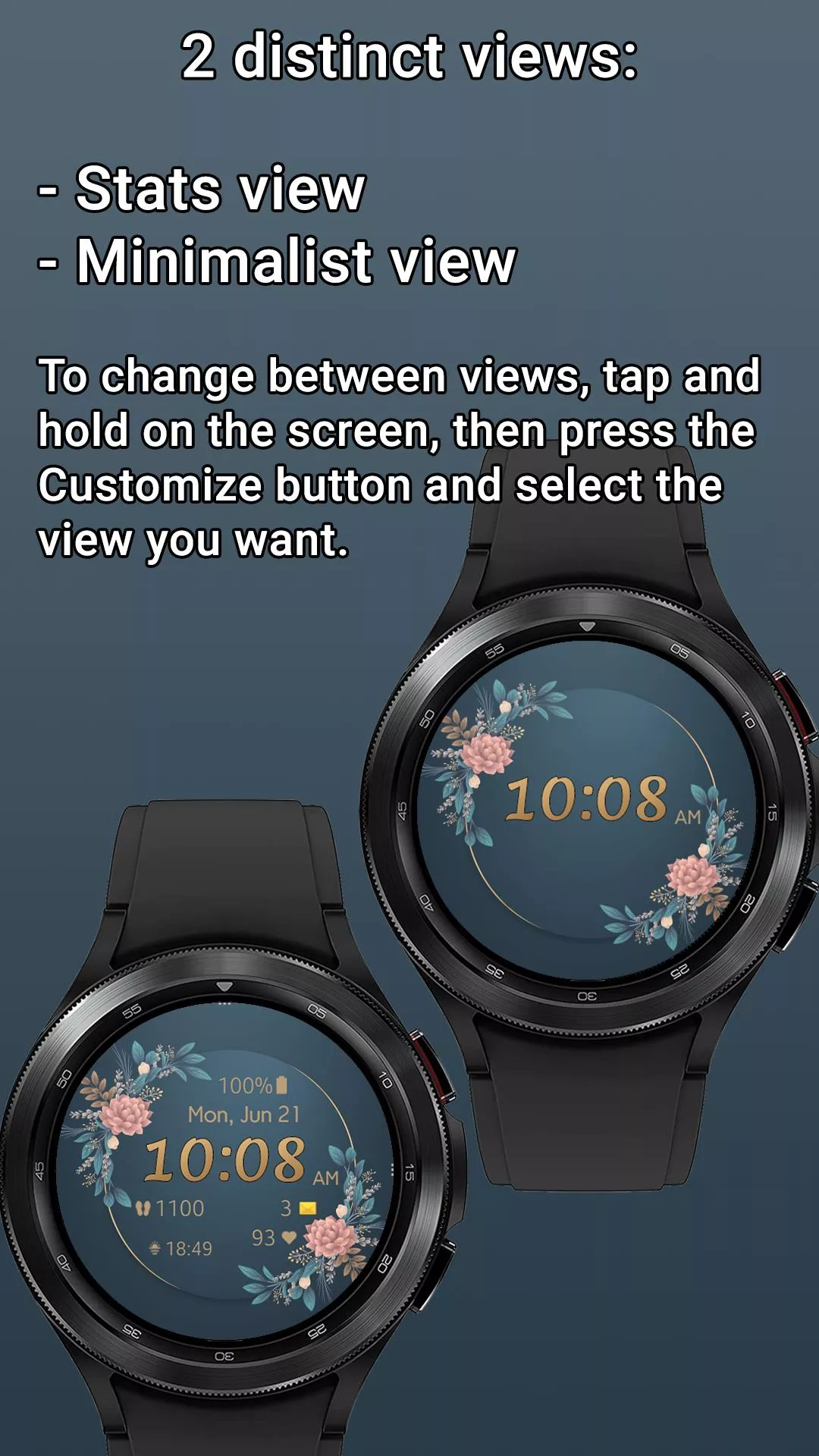 Price:
0.99 $
Works on:
WearOS powered smartwatches like Galaxy Watch 5, Galaxy Watch 5 PRO, Pixel Watch, Galaxy Watch 4
Collection:
Spring Collection 2023 for WearOS
Download now

Enjoy a flower themed watchface, with 2 different views, a minimalist view with only time and a normal view with time, date and all the stats, 10 different colors for stats, a customizable complication and 2 customizable app shortcuts, digital clock in 12 or 24H format, date in device language and custom designed AOD.

To customize the watchface:
1. Press and hold on the display
2. Tap the Customize button and swipe left or right to select the view mode, color for stats, data for complication and the apps to launch with the custom shortcuts.

Heart rate on watch face is automatically measured every 10 minutes in order to save you battery. Please make sure that the watch is worn correctly all the time on the wrist.
When the heart rate is measured, a little animation with a beating heart will be shown below the heart rate on the screen.
You can also tap the heart rate text to measure the heart rate whenever you wish so.

Please keep in mind that the stats that the complication can display and the apps that can be launched from the shortcuts are device dependent and might not be available on all watches or they might vary from watch to watch.

Enjoy!
Features:
2 views
digital clock
date in device language
steps
heart rate
battery
1 customizable complication
2 customizable shortcuts
AOD mode
10 colors