🌞 Our new Summer 2023 Collection is here! 🌞
SWFGenerale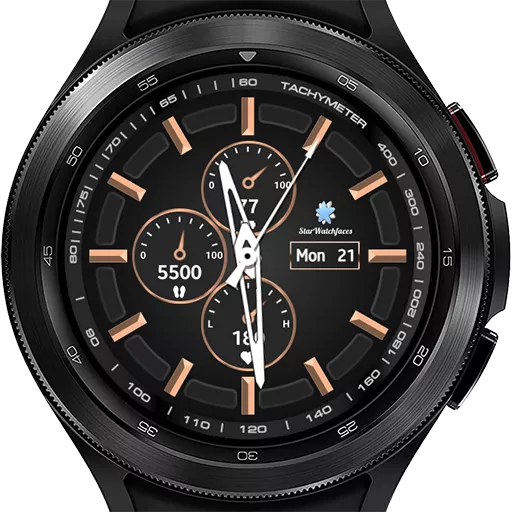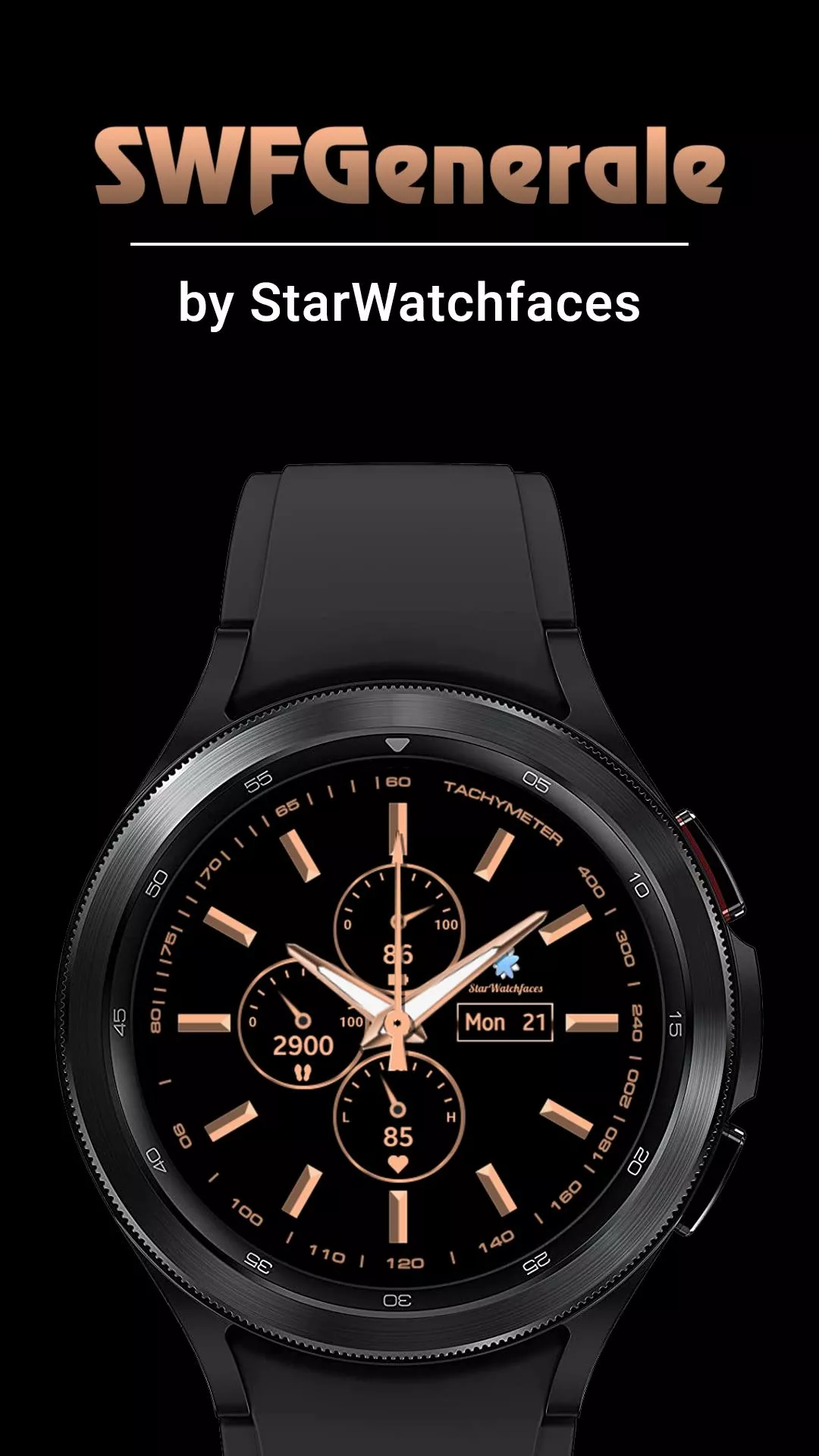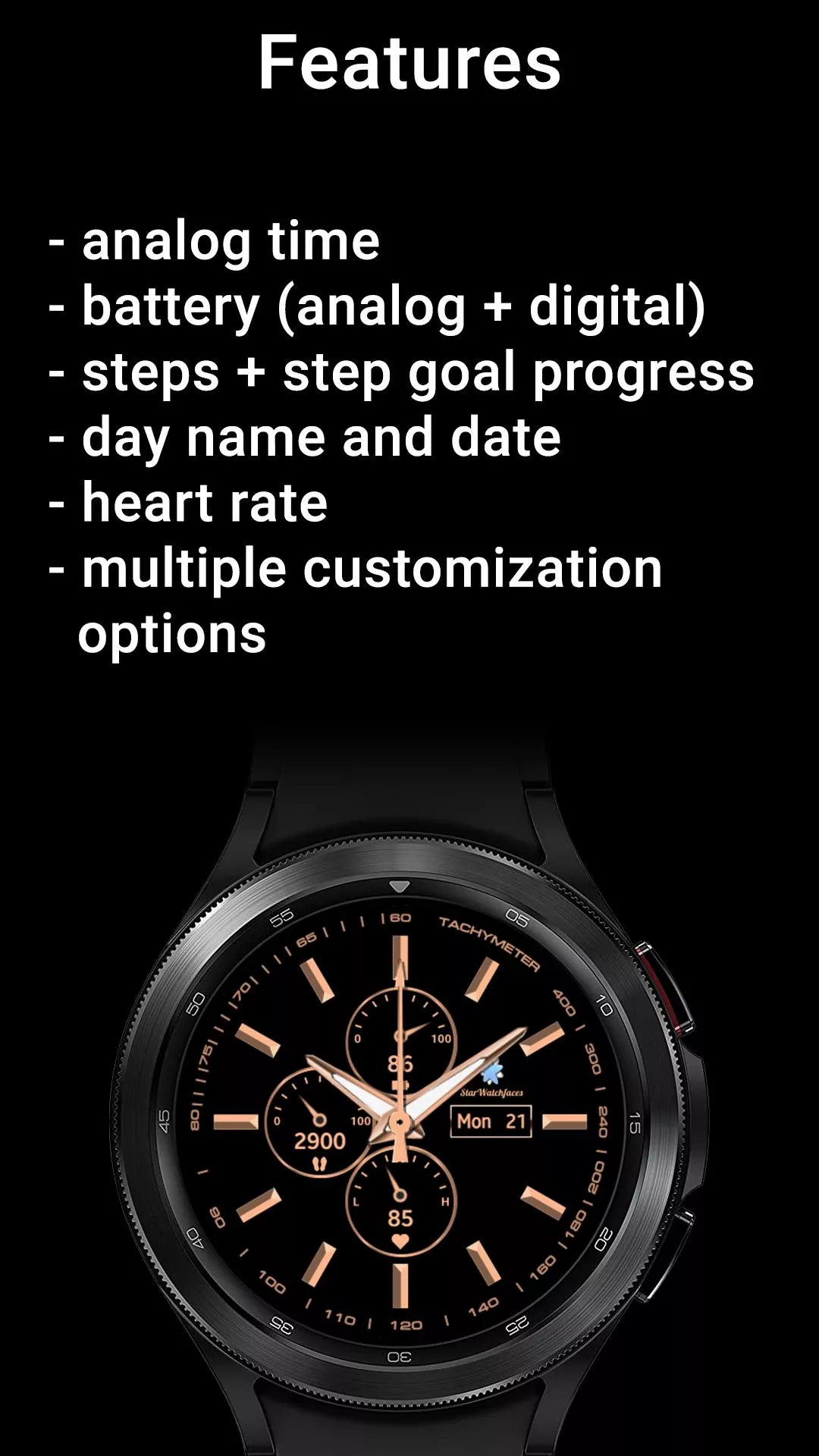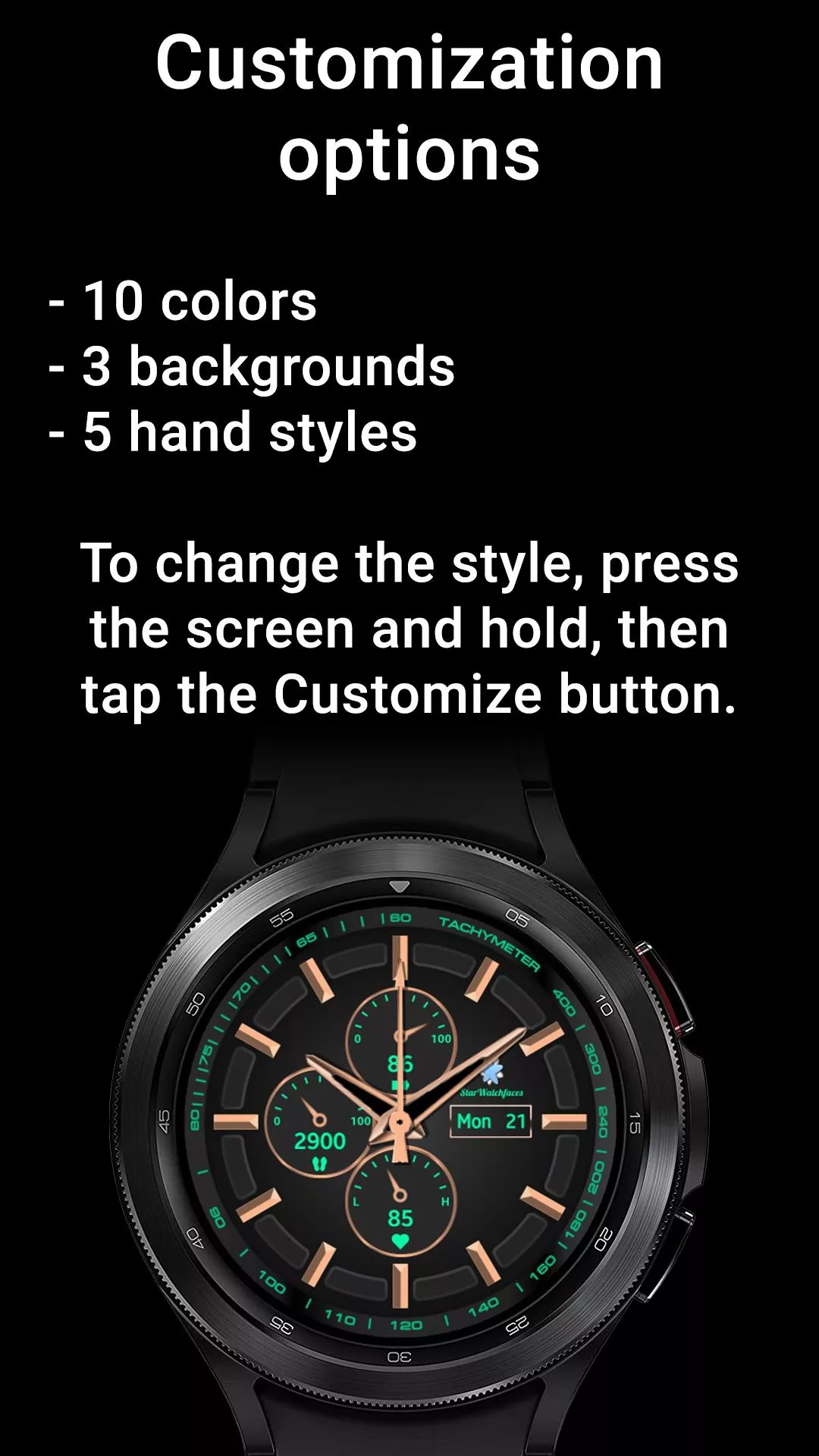 UPDATED
Price:
0.99 $
Works on:
WearOS powered smartwatches like Galaxy Watch 5, Galaxy Watch 5 PRO, Pixel Watch, Galaxy Watch 4
Download now

Enjoy a classic design for the brand new Galaxy Watch 4.

Features:
- 3 different background
- 5 styles for clock hands
- 10 different colors for clock index and text
- analog time
- date
- steps and analog step goal progress
- battery and analog battery progress
- heart rate (digital and analog)

Premium support included: if you have any issues with this watchface contact us using the form from the contact page.

To customize the watchface:
1. Press and hold on the display
2. Tap the Customize button

Heart rate on watch face is automatically measured every 10 minutes in order to save you battery. Please make sure that the watch is worn correctly all the time on the wrist.

Please note that some features may not be available on some watches!
Features:
analog design
day in device language
steps
battery status
heart rate
AOD mode
3 backgrounds
10 colors