🌞 Our new Summer 2023 Collection is here! 🌞
Autumn Animated Landscape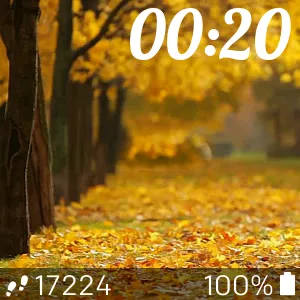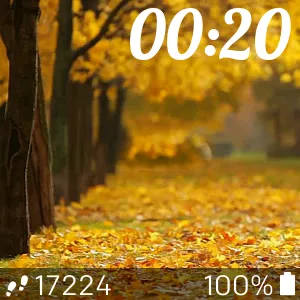 🍂 Celebrate fall with our new animated clockface, Autumn Animated Landscape 🍂

Features:
🍂 animated background!
🍂 timebar with 12/24H digital clock and date
🍂 multiple date formats
🍂 statsbar with battery, steps, bpm, active zone minutes, distance, main goal and floors (floors not available on Versa Lite)
🍂 100 colors for clock, date, timebar & statsbar background, stats text
🍂 transparency level for time & stats bar
🍂 24 fonts for time, date, stats
🍂 tap stats to change shown stats
🍂 date & settings in Deutsche, Française, Espagnol!

Over 10 million possible combinations available! Use the clockface settings page and customize it as you wish!

This is a paid clockface. The price is 1.19$ + taxes via kpay after a 1h trial.

Enjoy!
Features:
12/24H Time format
custom font for time
100 colors for date
24 fonts for date
Multiple date formats
Settings page inside Fitbit app
Battery status
Heart rate
Number of steps
Burned calories
Floors
Active Zone Minutes
Main Goal
100 colors for stats and stats bar